Classic Derby Chamber of Commerce membership for one year begins once payment has been received.
Monthly payment option available for $30 per month via automated bank account or credit/debit card payments. Any sponsorship or program can also be added to a monthly payment. Please contact us for more details.
Additional Location: $125
Upgrading your Classic membership to a Gold, Silver or Bronze membership allows you to choose all of your sponsorships and programs before they are available to Classic Chamber members at the beginning of each calendar year. In addition to the Classic membership benefits - Gold, Silver and Bronze members receive the following exclusive marketing: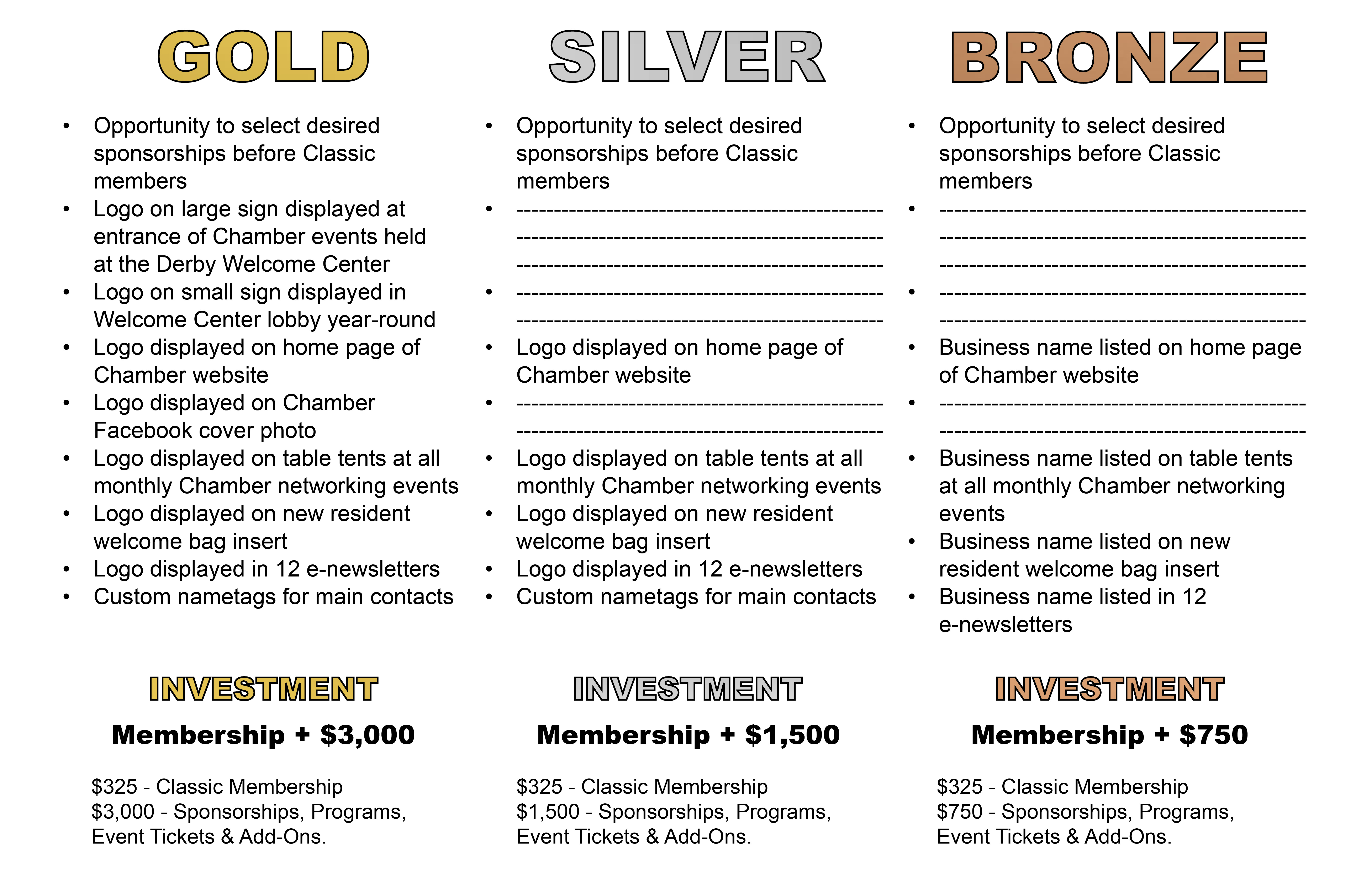 If you have any questions or would like to become a Gold, Silver or Bronze member in 2022, please contact Lindsi Berry.
(316) 788-3421
lindsi@derbychamber.com